---
The United Soccer League

Founded in 1959.  One of the oldest adult soccer leagues in the country!

We are a US Adult Soccer Elite Amateur League.

Affiliated with US Soccer through US Adult Soccer and E Pennsylvania SA.

South Jersey teams affiliated through New Jersey SA.


Home of many Regional and National Cup Champions, and regularly represented in the Regional Cup brackets.

The highest level of adult amateur competition in Eastern Pennsylvania and South Jersey.
---


Locations of United Soccer League Clubs



Here is a Google Map showing locations of our clubs.

---

---
Want to play? Find a Team!
If you would like to find a team to play on, follow the link below to give us your information.  Prospective player information is distributed to all teams regularly.
---
League Meetings


League Meetings are at 8:30pm at the Danubia Club, Southampton Road and Kovats Street, Philadelphia PA.  Meetings are the First Monday of March, April, May, June, August, October and November.  The September meeting is the Last Monday of August.  Board Meetings start at 7:00pm.
---






Connect with us:
---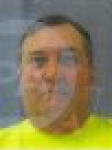 [4/2/2017]   With much sadness we announce the passing of Len Cooney, coach of the Fox Chase SC Womens Major team.  Friends and family are invited to call at St Hillary of Poitiers church, 820 Susquehanna Road in Rydal, PA on Wednesday, April 5, from 6 to 8pm, and Thursday, April 6, 9-10am, followed by Mass at 10am.  In lieu of flowers, a donation may be made to Fox Chase Cancer Center.  Obituary can be found HERE

The United Soccer League mourns the loss of Len Cooney, Coach of Fox Chase Major Women. The League will remember Len by dedicating play to his honor on Sunday, April 9, 2017, with a league-wide moment of silence to be held prior to kickoff at all matches.

---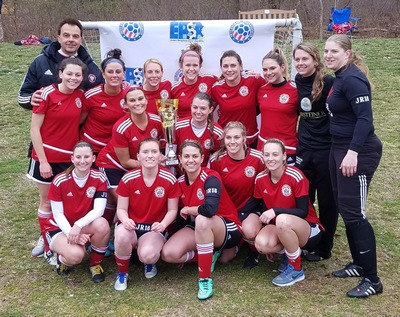 [3/26/2017]  Congratulations to the United German Hungarians for winning the inaugural Paul Stilley Memorial Cup Tournament, sponsored by the Eastern PA Soccer Association.  U.G.H. beat Lancaster City FC 1-0 in the championship match to secure the title.

Ten teams started the tournament on March 4 and 5.  After the group stage, four United SL teams moved on to the semifinal round.  This was delayed due to weather for two weeks, but finally played on March 25.  Lancaster beat Danubia, and U.G.H. over Ukrainian Nationals to advance to the Final.

Paul Stilley was a firm supporter of the womens game in the Philadelphia area.  His Little Club team participated in the first season that the United League offered a competition for women.  He served the league as Secretary, Vice-President and President, and represented the United League on the EPSA Board.

---
[2/25/2017]  Two United Soccer League members are in the 2017 class of inductees into the Eastern Pennsylvania Soccer Association Hall of Fame.  Current League Trustee Werner Fricker Jr and former President Paul Stilley were inducted at the EPYSA banquet on February 25, 2017.  More information can be found HERE.
---