Amateur Cup - December 2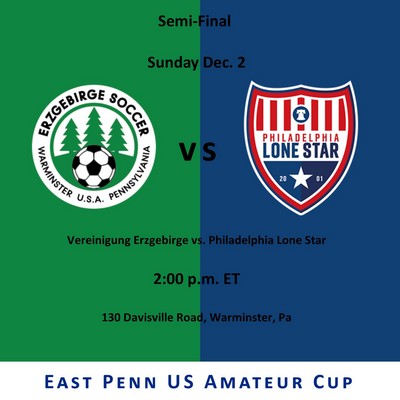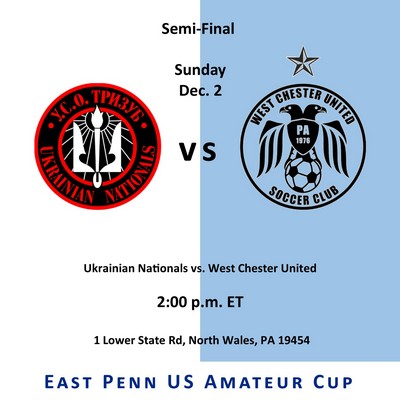 Coats for Chester

SOUTHEASTERN PENNSYLVANIA SOCCER HALL OF FAME

ONE WEEK LEFT IN OUR COAT DRIVE

The Southeastern Pennsylvania Soccer Hall of Fame is winding up the ninth year of our "Coats for Chester" coat drive for needy families in Chester, PA, home of the Philadelphia Union soccer club, and North Philadelphia. There is only one week left in the drive, so please help us reach our goal of collecting and distributing 2.500 coats. Its very easy to do. Just check your closet for unworn or unwanted coats. Drop them off at one of the locations below by the end of November, and we will do the rest. 

Lastly, please help spread the word to family and friends, so that our coat drive will be a success and make life a little bit better for some families in Chester and Philly. 

Thanks for your help.
COATS FOR CHESTER OFFICIAL DROP-OFF LOCATIONS
Father Judge High School, Student Services Office   -   3301 Solly Ave., Philadelphia, PA 19136

Watertower Recreation Center   -   209 E. Hartwell Lane, Philadelphia, PA 19118

Holy Family University Mens Soccer Team   -   9810 Frankford Ave., Philadelphia, PA 19114

Eastern Pennsylvania Youth Soccer   -   4070 Butler Pike, Suite 100, Plymouth Meeting, PA 19462

Villa Capri Ristorante   -   51 W. Court Street, Doylestown, PA 18901

Dominic�¢s & the Side Door Pub   -   3337 County Line Rd., Chalfont, PA 8914

YSC Sports Wayne   -   224 County Line Road, Wayne, PA 19087

YSC Sports Hatboro   -   354 South Warminster Road, Hatboro, PA 19044

Sole Futsal Center   -   3971 Mann Road, Huntingdon Valley, PA 19006

Trifecta Sporting Club   -   4666 E. Bristol Road, Feasterville, PA 19053
The following organizations are participating with special event collections:

Council Rock United Soccer Associations

Sons of Ben (Philadelphia Union Supporters Group)

VE Soccer Club U15 Boys team

Hatboro-Horsham High School Boys team

Franklin Towne Charter High School Girls team